Watch
So, here is my first solo project that is literally 7 years in the making. With the enlistment of some very talented colorists, that have transformed my crappy lines, to pure breath taking images. I will be going live on Kickstarter tomorrow (5/4/12) to hopefully fund this project, and bring my dream into a reality. The book will be 9x12 Hardcover Book, and will contain 48 pages. Some images are new, and some are older, to show case where I've been, and where I'm going.
Image Concept and love and support

Lines are by me, of course

Fantabulous colors are by the impeccable

Logo Design by

Go show them the love and respect that they deserve.
FANTAZIES is (C) Randy Kintz 2012 all rights reserved
You can order it using the instructions in this journal entry: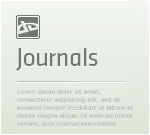 PRE-ORDER FANTAZIES Soft Cover Book:thumb299820863:

I will have a few of these shipped to me early for Baltimore Comic Con - but the rest of them will show up around the middle of September (in time for Jet City in Seattle).

So since the whole Kickstarter Hard Cover book campaign thing didn't work out, I went with a soft cover edition instead, and added a few more pages to the page count - to 64 pages. So I am opening all pre-orders up right now. As an incentive...I'm adding in a free head sketch as well, for PRE-ORDERS ONLY. Price of the book is $25 which includes shipping anywhere, and again a Free Head Sketch...special for you guys....'cuz I like ya and stuffs.

When Orde
Thank you!